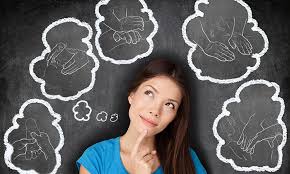 Choosing a career that's the right fit for you can be a daunting task. There are so many variables and factors that play a role in finding that perfect job. Many that you might have not thought about before. Here are some key questions to ask yourself when deciding if massage therapy is the right career move for you. 

What Kind Of Work Environment Do I See Myself In?
Working as a massage therapist means working in a quiet relaxing place. When in service you will be surrounded by peace and quiet for at least an hour or longer. If you are someone who does not care for the hustle bustle and loud chatter of an office setting, working as a massage therapist could be an ideal career choice for you. Many massage therapists work in spas. In the spa you have relaxing spa music, the smell of natural essential oils, and an all in all relaxing space to work.
Do I Want a Flexible Schedule
A career in Massage Therapy could offer you a very stable work/life balance. In massage you have a lot of flexibility in your schedule. Massage Therapy is not your typical nine to five, forty hour a week job. In massage you will have the availability to have days off in the middle of the week, have the option to work twelve hour long shifts instead of 8 to allow you a shorter work week, or work half days. No day is the same with massage therapy and that is what is so wonderful about it.
Do I Enjoy Helping Others
A lot of what you do in massage therapy is helping others. Helping relieve pain or creating luxurious and comfortable experiences. The main goal of a massage therapist is to help provide healing to your guests. Whether it be therapeutic healing or mental healing, you are going to be working on people from all different walks of life going through a number of different things. That is one of the wonderful things about massage therapy, getting the chance to make a difference in the lives of the people around you.

A career in Massage Therapy is very rewarding, and will give you the opportunity to work with all types of people while also allowing you the work life balance we all want and need. The future of Massage Therapy needs motivated, talented, hard working individuals, with a heart for relaxation and healing.