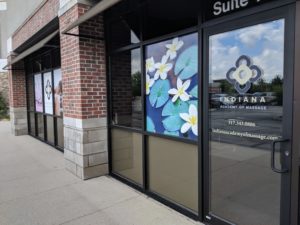 Congratulations on deciding to become a massage therapist!  You've made an excellent choice in careers.  Massage therapy is rewarding, challenging, inspiring, and guaranteed to keep you learning and growing for years to come.
The hard part can be choosing a school that fits your personality, the way you learn, the type of learning environment you want, and at a price that suits your budget.  There's a lot of variety in massage schools.  Here are considerations for choosing the right one for you:
Determine the focus of your studies
What style of massage do you wish to learn?  Some schools focus solely on preparing students for clinical massage in a healthcare environment, while others focus on relaxation massage (also called wellness massage) in a spa or private practice.  Some schools offer a holistic approach, which involves considering a person's thoughts, feelings, experiences, attitudes, food and exercise habits, etc when determining an approach to bodywork.  There is a fit for everyone!
Also consider the bigger picture.  Does the school teach you how to build a business, market yourself, and/or get a job?  There is more to massage therapy than the hands-on practice, so review the list of courses to ensure you get everything you need.
Choose a class schedule and format that fit your life
When can you attend classes?  Do you need daytime, evening, or weekend classes, or a combination?  How many hours a week can you attend?  Do you have a job or family obligations you need to work around?  This will help you determine if a part-time or full-time program is right for you, and what class hours are required to fit your schedule.
Do you learn best in a brick and mortar classroom, or can you effectively learn online?  Just because online learning can be more convenient, it's not the best approach for all learning styles.  If you learn better with an instructor immediately present to answer questions, have a hard time with self-motivation, or prefer engaging in real-time discussions and activities with others, you might struggle with an online format.
Ensure that it is affordable for you
What is the overall cost of the program?  What are your financing options?  If you choose a school that doesn't offer federal funding, you will likely need a monthly payment plan through the school or a personal loan through a bank.  Schools that are nationally accredited can offer federal loans, but often the tuition cost is higher.  It's important to meet with the school's financial aid representative to compare options, interest rates, and total cost over time.  Ask what is included in tuition, and if there are additional costs for equipment and supplies that need to be factored into your budget.
Perhaps the most important factor is to visit several schools and notice how you feel while you are there.  Going to massage school will consume a significant part of your life, so it is essential that the school you choose feels warm, inviting, and supportive, and the staff members make themselves available to answer your questions.  Notice if the school is clean and professional and if the classroom is conducive to learning?  Do the students you encounter seem happy to be there?  Don't be afraid to ask what their experience has been as a student and if they have felt supported.  If support isn't offered, especially during the challenging times, it's possible you won't stay committed or graduate with the knowledge and skills that you need.
Be observant and trust your instincts as you choose the right school and learning environment for you.  After all, the choice will shape your future career.
To schedule a visit at Indiana Academy of Massage, call 317-343-0886 or schedule online at https://indianaacademyofmassage.com/admissions/.  We are conveniently located on the north side of Indianapolis in beautiful Zionsville.